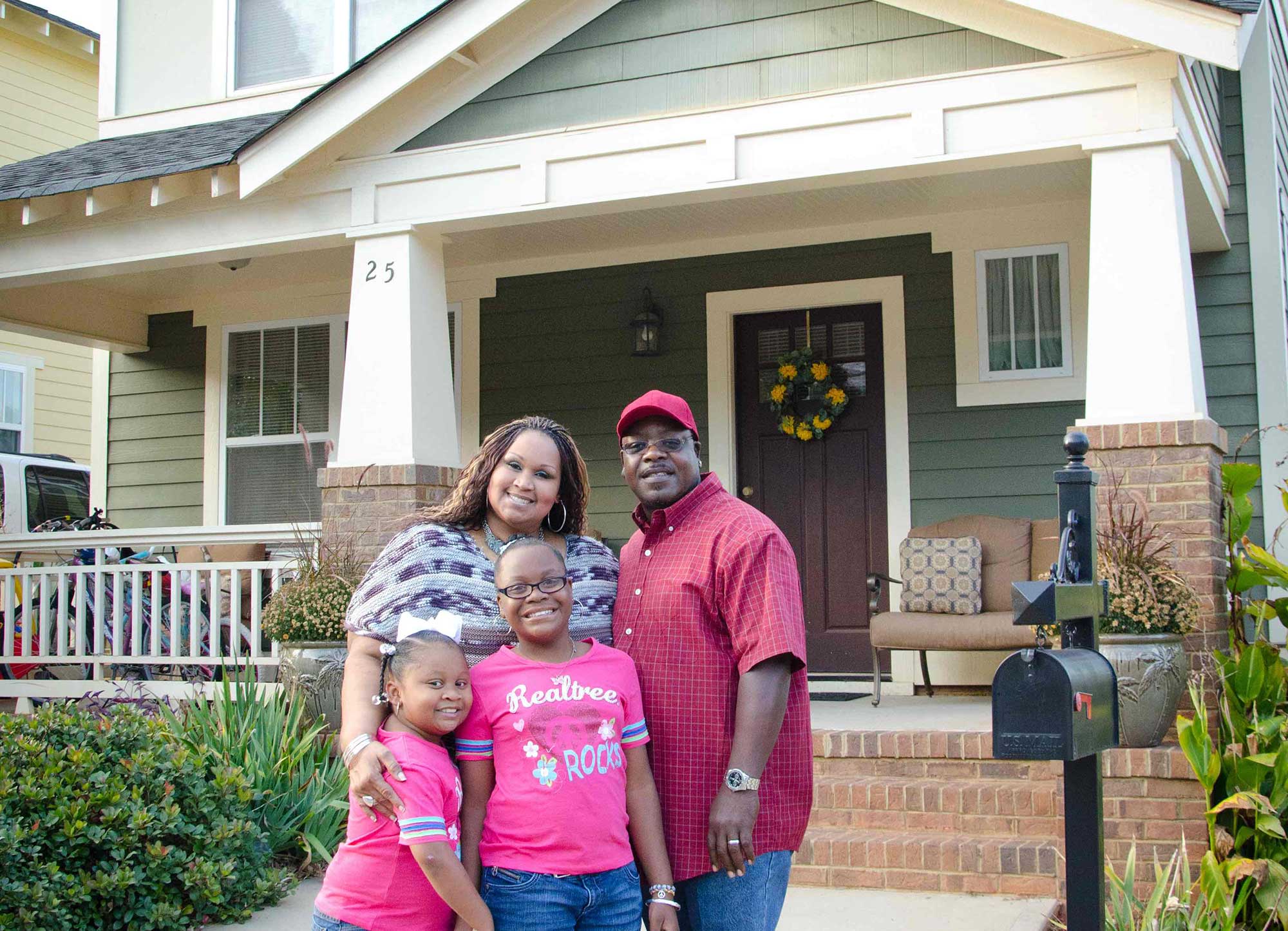 Homes of Hope began in 1998 when we discovered a need for safe, affordable and energy-efficient housing options for those in our community earning a low-to-moderate income. The gap between minimum wage and fair market rent has escalated through the years, and that need has only intensified. We provide market-value rentals at a below-market rate, offering families an opportunity to escape survival mode, catch their breath and make steps towards economic mobility. To date, we've constructed 675 homes, and with hundreds more in the works, we continue to help remedy the affordable housing crisis in our state. 
Once an individual, or family, chooses our housing program, we connect them to the resources they need to create lasting change in not only their lives, but in their families and communities for generations to come. For more, see our FAQS below.
Housing Updates for the Greenville, Spartanburg, Clinton, Laurens & Columbia Areas
We will no longer be accepting applications in September as we have done in the past. Moving forward, we will accept applications based on vacancy. Applications are approved on a first come, first served basis. An application is not considered complete unless the application has been completed in its entirety and all required documents have been uploaded to your application. We will have specific eligibility and qualifications listed for each property in the property description. Please be sure to review the qualifications prior to applying. Qualifications are property specific and may vary from one property to another. Any person(s) living in the home over the age of 18 must submit an application. The application fee is $35 per adult and is non-refundable.
We do accept section 8 vouchers.
If you would like to view our vacancies and apply for available homes in the Greenville, Laurens, Clinton, Spartanburg or Columbia areas, please click the "apply now" button below. If there are no properties listed on our vacancies page, then it means we do not currently have any available homes.
If you have additional questions or concerns, please call our main line at 864.269.4663 or email info@homesofhope.org.
Apply Now
FIND OUT MORE